Noire de Bourgogne blackcurrant fruits and leaves are infused in alcohol to create Cillario&Marazzi Cassis 1880. In the heart of Varese's Prealps next to the Swiss border, blackcurrant naturally grows in fields surrounding our distillery.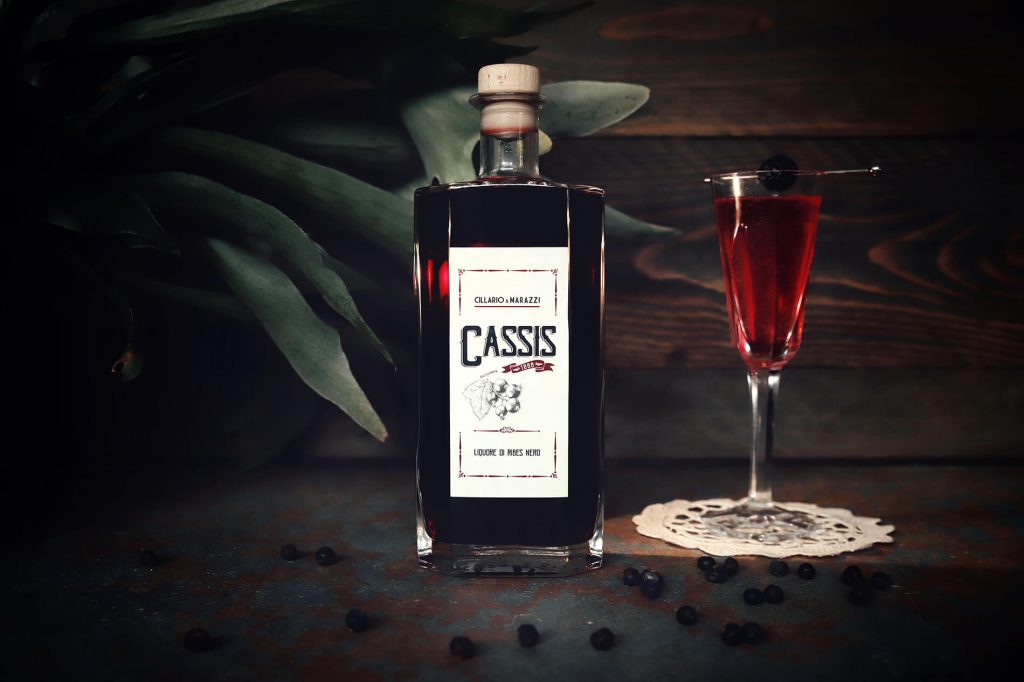 Climate with cold winters and rainy summers and the local altitude, are a perfect mix to thrive our 600 plants. No pesticides or fertilizers are employed. Only water from local spring is used to irrigate our blackcurrant. The only treatment our plants undergo is pruning, annually, and having the grass around them cut, whenever it's needed.
Beginning of June berries and the leaves are harvested. This is done entirely by hand in order to keep them intact and avoid bruising them. The harvest is then left in infusion in organic – and kosher – Italian wheat alcohol for four months. Finally, the mixture is strained and unrefined sugar is added dissolved into spring water to bring the alcohol content down to 18%vol.
This is what makes our Cassis liqueur unique, giving it a rich taste and smell to match the abundant vitamins and antioxidant properties of Noir de Bourgogne blackcurrant.
For every liter of Cillario&Marazzi Cassis 4kg of hand-selected blackcurrant berries are used.
Our Cassis liqueur can be enjoyed neat or mixed to create refined drinks.
Two classic French aperitifs:
KIR ROYAL
Pour 1 part of Cillario&Marazzi Cassis 1880 and 4 parts of champagne or dry spumante in a champagne flute.
KIR
Pour 1 part of Cillario&Marazzi Cassis and 4 parts of dry white wine in a champagne flute.
Our suggestions:
KIRTZ
Pour 4 parts of prosecco and 1 part of Cassis in a ballon glass full of ice cubes, mix and garnish with mint leaves, lightly slapped to better release aroma: the Italian kickback to French Kir royal, fresh and fragrant.
PUNCH
In a punch cup, pour a little bit of Cassis liqueur, fill the cup with boiling water, and enjoy. A delicious way to end dinner.
Cassis 1880 liqueur is wonderful on top of custard ice cream, panna cotta and fruit salads.