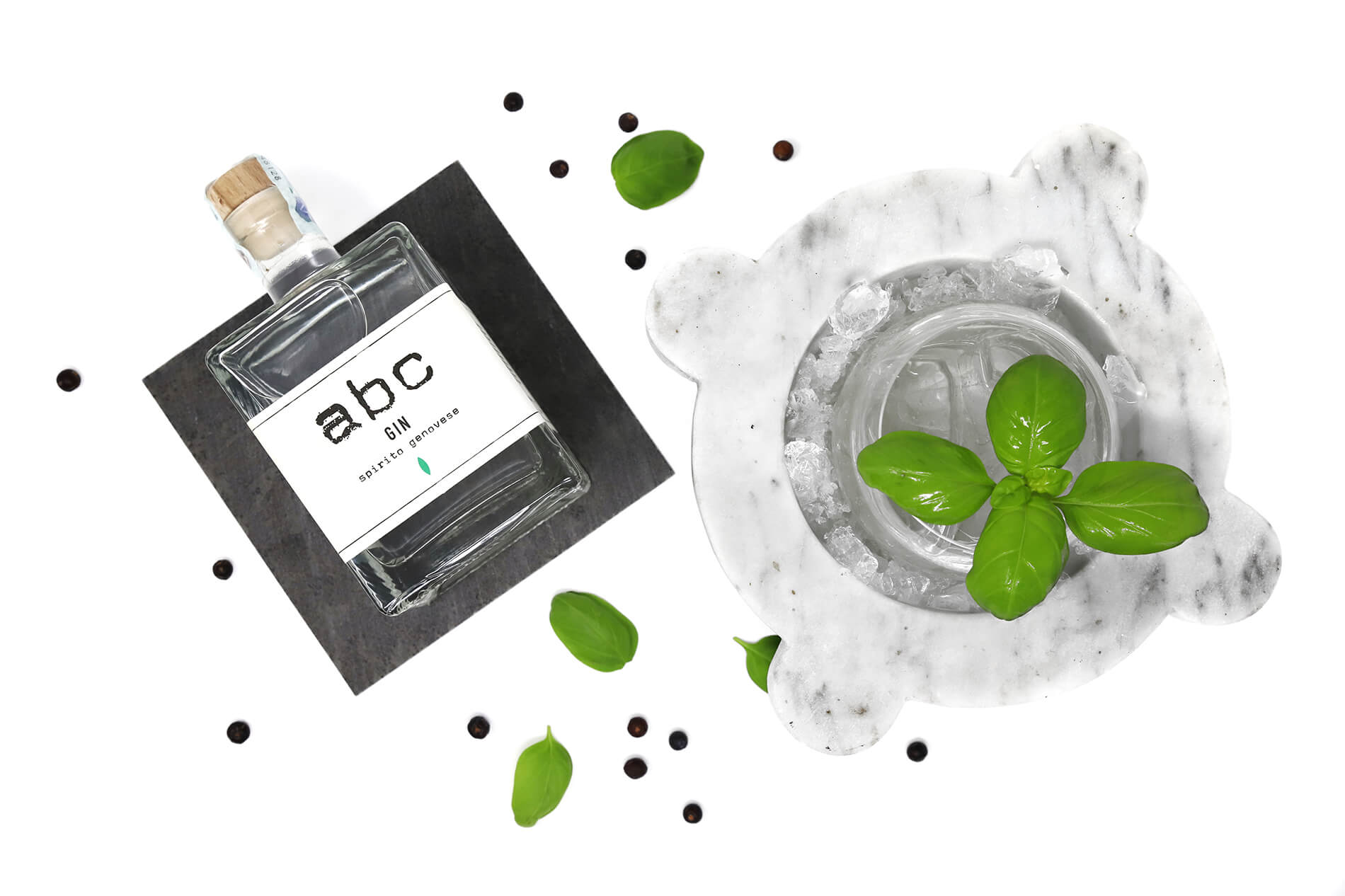 A gin with Genova's origins like its creator, Roberto Costa, owner of two restaurants in Italy, MacellaioRC in Milan and Mangiafuoco in Genova and six restaurants in the heart of London.
He brought the excellence of Piemontese fassona meat and the cooking traditions of Genovese cuisine rapidly becoming one of the top Italian restaurateurs in the UK capital.
During the concept stage the Prà basil immediately came to our minds as the basic ingredient as a world known excellence.
A refreshing, sapid gin with lasting perfume was created. A truly Italian gin that Roberto strongly desired to show his link to the motherland to his new home that welcome him as an ambassador of the best Italian culinary traditions.
Tasting a gin&tonic with ABC to combine a tartare or a Recco's focaccia will bring the true Italian flavor to your table.