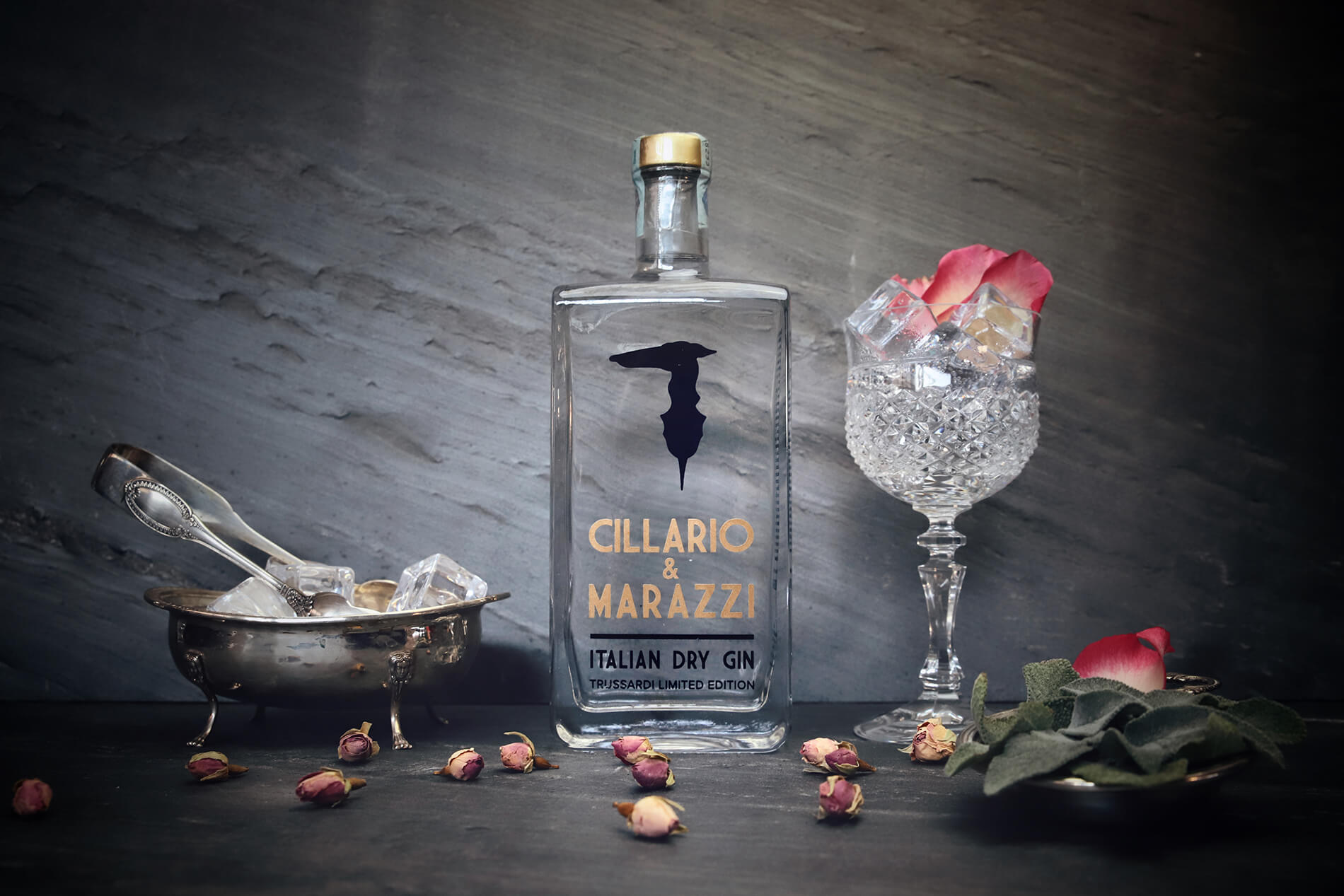 CILLARIO&MARAZZI
TRUSSARDI – Limited edition
London dry gin distilled for Cafè Trussardi, located in Piazza della Scala – Milan. Trussardi is an historic Italian high fashion signature and for over a century it has been the Italian symbol of craftsmanship, raw materials excellence and creativity in the world.
Bar manager Luigi Pastore customized recipe with juniper, angelica, coriander, cardamom, Timut pepper, Kaffir lime leaves, 12 botanicals, tonka bean, pink grapefruit and sage give us a elegant and refined gin with great personality.
Neat or mixed this gin is able to release a superb pleasantness of taste and perfumes.
Best tasted in Gin&Tonic, Martini Cocktail and Negroni.